Did you know that you can easily follow online Indoor Cycling lessons from home? CycleMasters provides the workouts you are looking for. We explain the benefits of online workouts, what you need and what types of apps there are.
Group lessons in the gym or exercising at home? What do you prefer?
Most people are introduced to Indoor Cycling for the first time in the gym. For example, when they see a group sweating in a room with bicycles, or even when they participate in such a workout themselves. There are also gyms that, in addition to group lessons, reserve a separate place in the gym where members can participate in virtual cycling workouts, at any moment that suits them. If desired, you can also do the latter type of exercise at home by means of an app. This has both its pros and cons.
Benefits of home exercise
The possibility to exercise whenever you want – there are no opening or closing times
In the event that the weather is poor, you don't have to go outside
There is a low threshold to exercising at home
Exercising by yourself, with the support of a digital instructor
Never having to wait until an exercise bike becomes available in the gym
Compared to the gym, exercising at home is more hygienic. You can use your own equipment
Disadvantages of exercising at home
If you are going to practice Indoor Cycling, you will need your own bicycle.
A good Internet connection is essential
You will miss the social aspect of going to the gym
When should you exercise at home?
There are many reasons for someone to make the switch to home exercise. For example, the number of possibilities for home exercise has increased significantly in recent years. This allows you to choose a workout that exactly suits all your needs. Do you have a family or too little time to go to the gym? Then you can save a lot of money by exercising at home. When the children are in bed, you won't have to arrange a babysitter and if you get stuck while working at home, you can often return to it after a good workout session.
Do you often waste time in the gym waiting for a virtual class to end? Now you can start a lesson whenever you want. Not to mention, our members often indicate that they love working out at home, because it clears their heads and allows them to fully immerse themselves in the lesson without too much distraction.
Getting started with online Indoor Cycling lessons. What do you need to get started?
In order to get started with Indoor Cycling at home, you need a few basic elements.
Also interested in engaging in the CycleMasters workouts? Make sure you have access to the following:
A good Internet connection in the vicinity of your bike
Indoor Cycling app or an account on the website
Purchase of an Indoor Cycling bike
In order to engage in Indoor Cycling from home, you require a bike. If you are a novice cyclist or if you do not wish to spend a large amount on your equipment, you should consider an entry-level or second-hand Indoor Cycling bike. In online marketplaces you will regularly find a gym or private individuals selling excellent bikes. When purchasing an Indoor Cycling bike, always pay attention to the following:
Felt block or magnetic resistance system
Chain or V-belt
Weight of the flywheel and the bicycle.
Adjustable saddle and steering wheel
(SPD) pedal system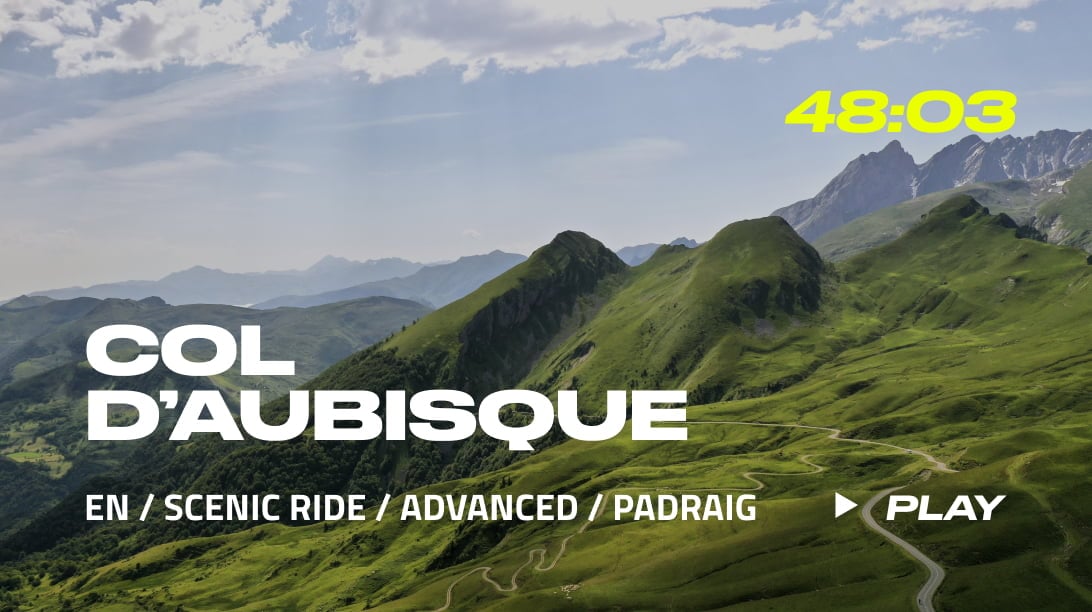 The right home workout
An Indoor Cycling app makes home exercise very convenient. There are many different types of apps. For example, there are free Indoor Cycling apps, but also free videos available on Youtube. This means you can follow a workout without paying a dime. However, please remember that the contents of these videos may be lacking in quality or may include advertising.
If you are willing to pay, you may also consider using a paid app. These apps are often cheaper than your gym subscription, yet deliver high-quality content. You will have access to lessons that are put together and provided by professional instructors. Lessons are regularly updated and the quality is consistent.
For more information about finding the right Indoor Cycling app, please go here.
Home exercise workout schedule
Home exercise requires a certain amount of discipline. The right workout and a good instructor will help you get started, but ultimately you will need to take the first steps yourself. Fortunately, following a training schedule can make things easier. Plan your workouts in advance, and roughly 2-3 times a week. Although home exercise means you can exercise whenever you want, it is highly recommended to stick to a schedule. In this way you will create a habit. Also try to intersperse your Indoor Cycling workouts with Core training or Yoga sessions. These are movement exercises that you can easily perform at home, without requiring any additional equipment.
Not sure which workout to follow and are you therefore procrastinating? CycleMasters offers various workout programmes that can help you get started.