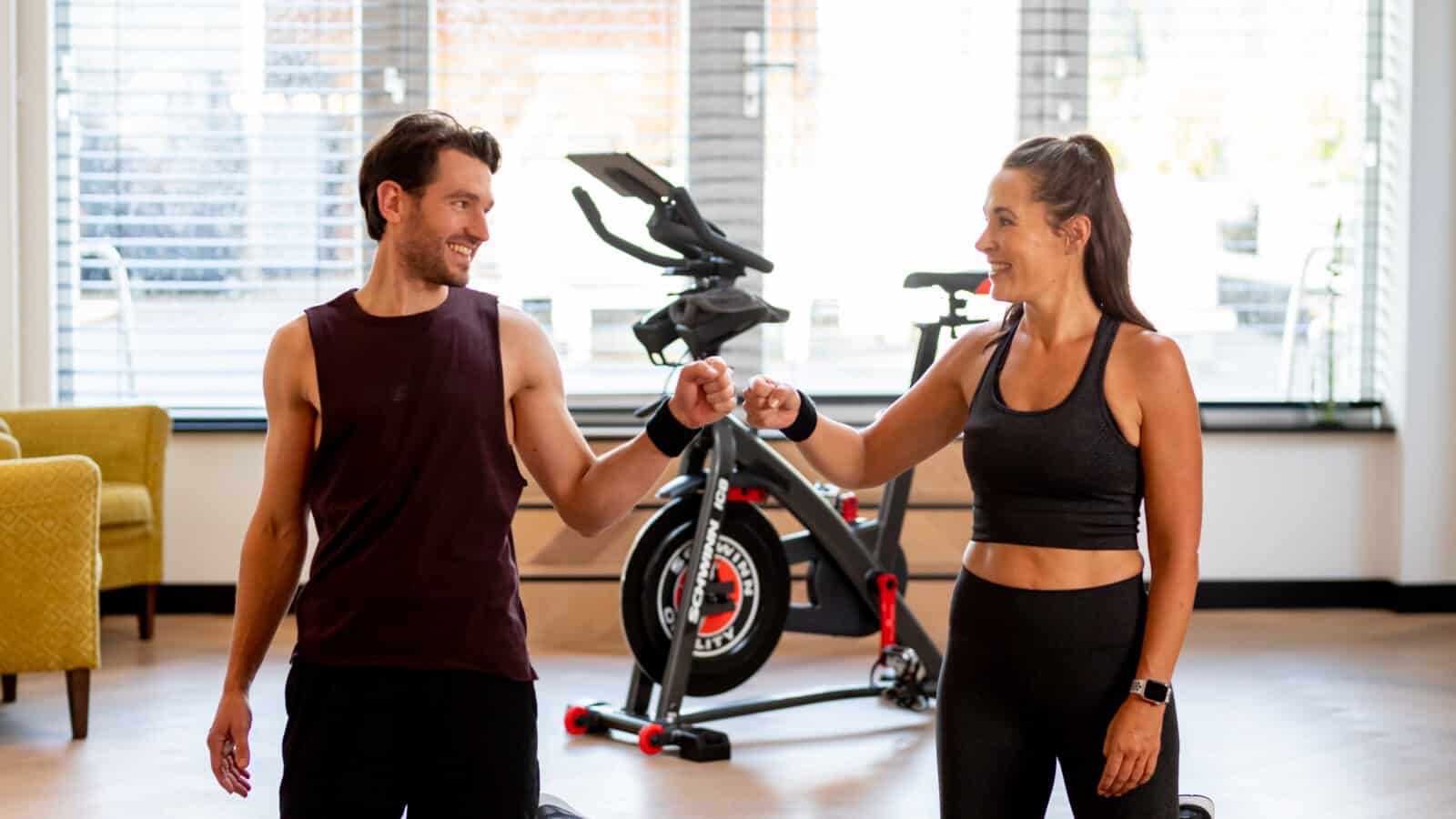 This is us
Your new way to exercise
CycleMasters brings motivating workouts to your own home. With our indoor cycling workouts, you can train whenever and wherever you want. It has been one of the most popular forms of training in gyms and is now also available at home.
our mission
About CycleMasters
As far as we're concerned, working out should be an experience. At the end of your workout, you want to be tired but satisfied and looking forward to the next workout. Together, we climb mountains in our Scenic Rides. Together, we get excited by the uplifting music in our Studio Rides. And together we become physically and mentally stronger with the Balance and Strength workouts. While we work on our fitness, focus on burning fat and work on a fitter lifestyle. 
We believe that a fantastic workout should be accessible at home. That is why you will find our Rides not only in the fitness club but also at home. Now you can start a class at any time of the day. Whether you work out in the morning or evening, or maybe even in the middle of the night. We not only have advanced workouts, but also workouts for beginners. So, you can always work on being the best version of yourself. Our team of international instructors is here to help you. Because CycleMasters is not just us. It's you!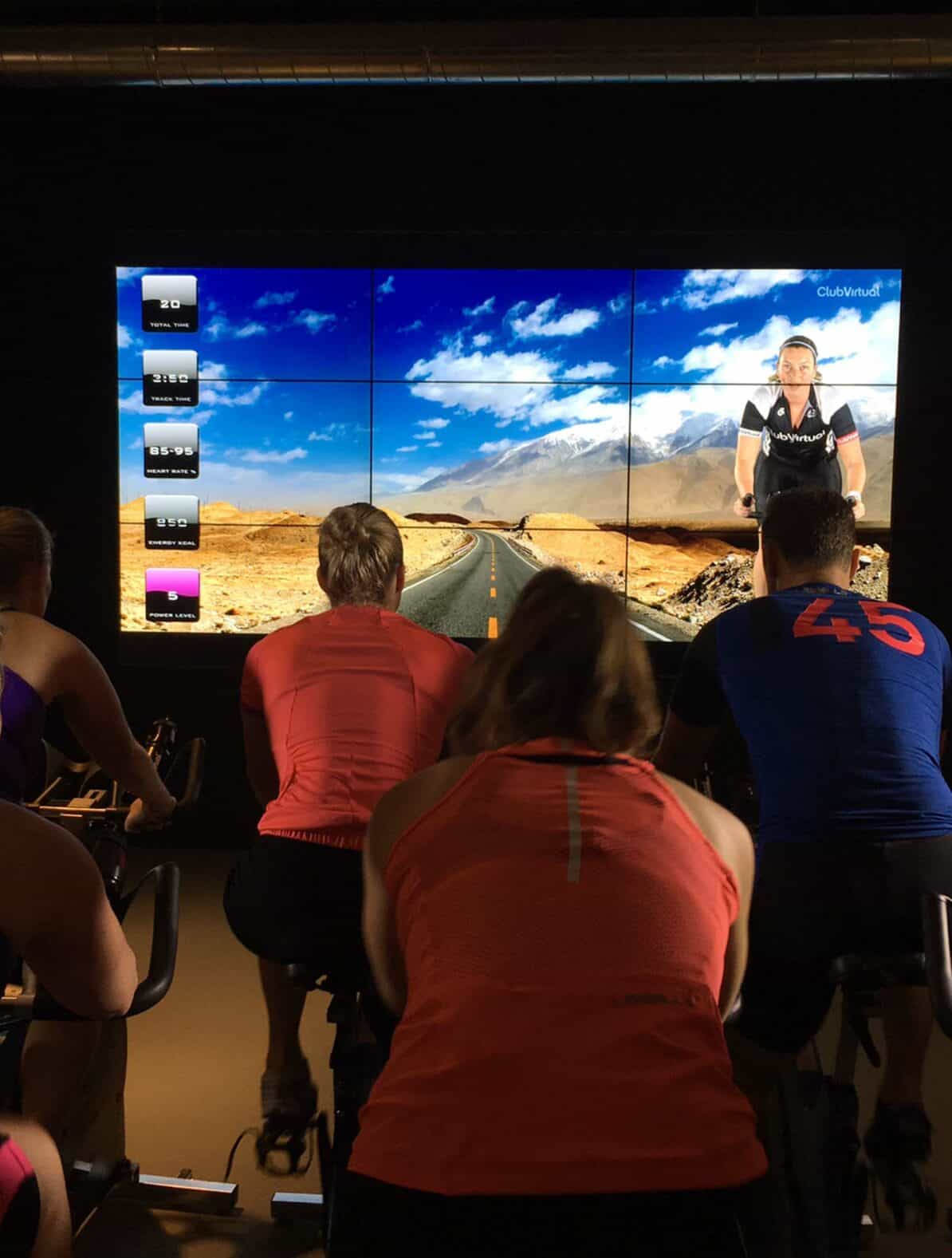 ACTIVE SINCE 2008
Expert on Indoor Cycling
In 2008, CycleMasters, then called ClubVirtual, began creating virtual Indoor Cycling classes for the corporate market. We have become an expert in the world of Indoor Cycling videos, and our videos can now be used in over 2500 fitness clubs worldwide.
Coaching that takes you further
You do not achieve success overnight. You need an enthusiastic and committed team. Instructors who know what you require as a beginning athlete, but who also know how to challenge you when you are looking for more advanced workouts. Instructors who are accessible and with whom you can build a relationship. Who motivate you from the screen in your living room or in the gym.
OUR VisION
'Workouts should be an experience, also online. This way, you stay motivated and engaged.'
Innovation is in our DNA
Very occasionally, we pause for a moment. To look at what we have accomplished, which is already a lot to be proud of. But even more often we pause to see where we are going. Because innovation is in the CycleMasters DNA. That is why you can expect the best workouts and the most enthusiastic trainers. We listen closely to our members, so we can continue to tailor our offer to your needs. Now and in the future.
This is where we come from
Our Story
CycleMasters officially started offering indoor cycling workouts to fitness clubs in 2008 under the name ClubVirtual. Large fitness chains, such as Fit For Free, Basic-Fit and Anytime Fitness, quickly made CycleMasters a household name in the field of indoor cycling in the Netherlands and far beyond.
In 2008, CycleMasters, then called ClubVirtual, started recording and releasing its first classes. Not like now online or through an app. But with old school DVDs that were played by Fitness Clubs. A young Evert van der Zee, was the first (Dutch) ClubVirtual instructor. Starting off with Scenic Rides like 'Alpe d'Huez', 'Mont Ventoux' and more. Evert was later joined by Corine, who in classes like 'Blick' introduced our members to freezes.
ClubVirtual goes international! The demand for Indoor Cycling workouts takes ClubVirtual beyond the Dutch borders. A few (intense) years later, we are represented in fitness clubs in over 18 countries. The Dutch team has expanded to 13 native languages, including instructors from England, Germany, France, Norway, Sweden, Finland and even Poland. Our Irish instructor Padraig is even dubbed in Japanese, where his classes are delivered to a chain in Japan.
Although there is no indication yet that 6 years later we are massively exercising at home, ClubVirtual takes the step in 2016 to start offering the popular workouts through its consumer platform as well. Although the focus remains on the fitness clubs, the first steps are being taken here towards making Indoor Cycling workouts accessible to everyone.
The growing trend for at home workouts continues, and ClubVirtual is capitalizing on it. Under the new name of CycleMasters, a new direction is being taken. The focus has shifted to our own online platform and the cycling offer has been reduced to three languages. Within these languages, new top instructors from the fitness industry will be added and the number of releases are greatly expanded. Besides Scenic Rides, from now on, you can also follow Studio Rides, including the popular Beat Rides, which offer a total body workout on a bicycle.
Starting in 2020, CycleMasters' app will be available in the App Store and through Google Play. The global pandemic is driving demand for online workouts and for the first time, cycling classes will be streamed live to the living rooms of members and athletes who cannot currently access gyms. A year later, the live workouts are added as a permanent feature as a category alongside the On-demand workouts. The web shop will also be launched in 2020. From now on, members will be able to purchase their favorite CycleMasters apparel.
To offer members a total workout routine, for the first time in the history of CycleMasters, a new workout category is being added that does not require a bike. Under the name Balance, it is now possible to follow yoga sessions that support the cycling workouts. With attention to efficient breathing and sessions that provide relaxation after exercise, the online cycling platform is slowly working towards a total solution for working out at home.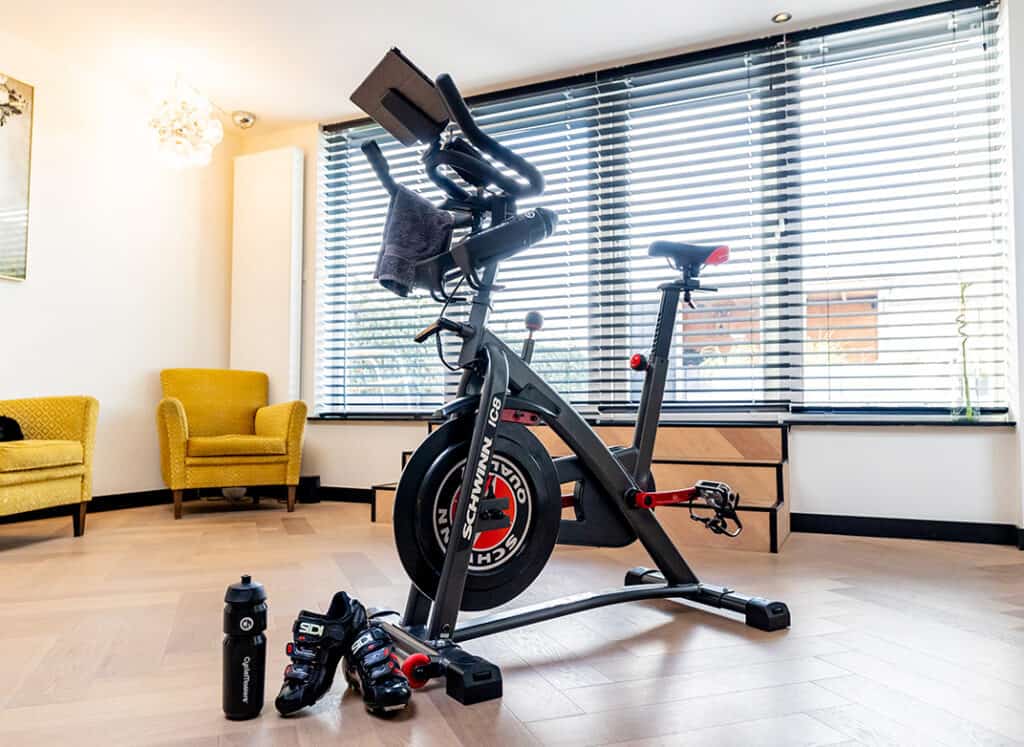 As an Indoor Cycling expert, the combination of software and hardware is a logical one, and as of January 2022, the Schwinn 800IC is officially available for purchase directly through CycleMasters. But we've just gotten started. With the future addition of Core & Strength workouts, CycleMasters will be able to accommodate all of your training routines starting this year.
Sign up and start burning calories!
Are you just starting out with Indoor Cycling, or working out with a specific goal? Work out in a responsible and efficient way with one of our pre-made programs.
Start your free trial